Website Design & Hosting Services
Bitsculptor is your go-to destination for exceptional website design and development, reliable website & email hosting, expert consulting, and seamless accessibility & compliance updates. Our team is dedicated to empowering your online presence and boosting your business success. With our cutting-edge services, your website will truly click. Contact us today to discuss your project requirements.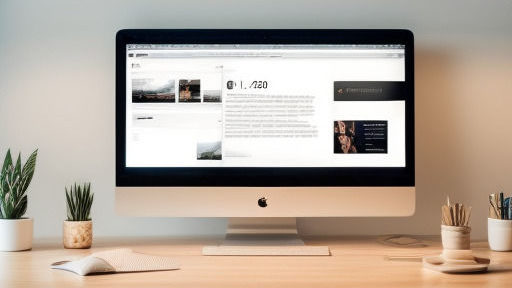 Website Design & Development
Enhance Your Business with a Modern, Mobile-Friendly Design
Discover how Bitsculptor can transform your website from a simple online business card into a powerful tool that elevates your business processes and enhances client satisfaction. Our team specializes in building sleek, mobile-friendly designs that are fully optimized for SEO, ensuring your website gets the visibility it deserves. Trust in our expertise to create a secure and compliant website, adhering to current ADA and privacy legislation. Take your business to new heights with Bitsculptor.
Single Page or Landing Page Design
Sometimes, all you need is a standout page to create an unforgettable event or promotion. At Bitsculptor, we specialize in crafting high-performance, conversion-optimized landing pages and one-page websites that catch the eye and captivate your target audience. With our expertise, you can create a unique and memorable experience that leaves a lasting impression.
Security Audit
At Bitsculptor, we understand the importance of protecting your business or organization and ensuring the security of your customers. Our specialization lies in assisting you in securing your website and implementing industry best practices to handle customer data securely. Trust us to safeguard your valuable information, providing a worry-free online environment for your business or organization.
ADA & Consumer Privacy Compliance
At Bitsculptor, we specialize in enhancing your website's accessibility for users with disabilities, ensuring compliance with all relevant privacy legislation and adhering to best practices. Trust us to review and update your website, making it more user-friendly and inclusive. With our expertise in ADA and consumer privacy compliance, your website will reach a wider audience while maintaining the highest standards of user privacy and accessibility.
Information Architecture
Information Architecture is the pivotal link between your target audience, the content you present, and your business or organization's goals. Our expertise lies in optimizing the organization and structure of your information, enabling users to effortlessly navigate your website while prioritizing your business objectives.
Consulting Services
Our team can provide expert technical, aesthetic design, marketing, or strategic guidance for your in-house team to help achieve your online goals.  
Website Support
Whether you require prompt CMS training or regular updates, Bitsculptor is here to assist. Our team is readily available and eager to lend a helping hand.
Website & Email Hosting
Fast and secure Windows or Linux Hosting plans for your website and POP or IMAP email using our own managed SmarterMail server.
Get a Free Estimate
Please complete the form below and we will reply within 1 business day.
Get a Free Estimate